Seven account processing roadblocks to business growth and how to solve them
Smarter, faster invoice processing that solves your biggest problems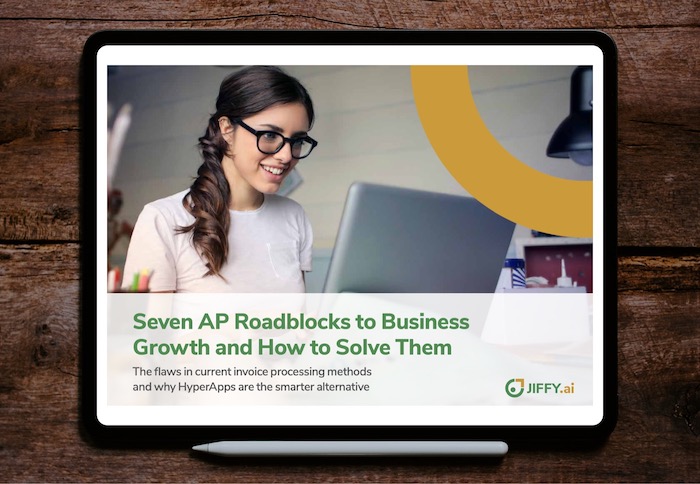 Explore seven key pain points in invoice processing today and the challenges posed by task-based automation.

How HyperApps deliver process simplicity.

Proven benefits of transforming AP using HyperApps.
Fill in the form to download our latest eBook to learn how you can overcome the flaws in current invoice processing methods, including why straight-through processing is no longer an elusive goal for Accounts Payable – thanks to HyperApp-led invoice processing automation. Now is the time toinnovation maximize the power of automation to drive business transformation and.
Learn more about our HyperApps approach >