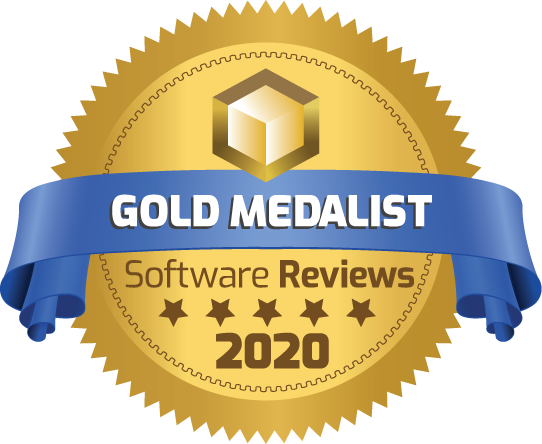 Leading the Robotic Process Automation Software Landscape
JIFFY.ai ranked #2 provider in the SoftwareReviews latest rankings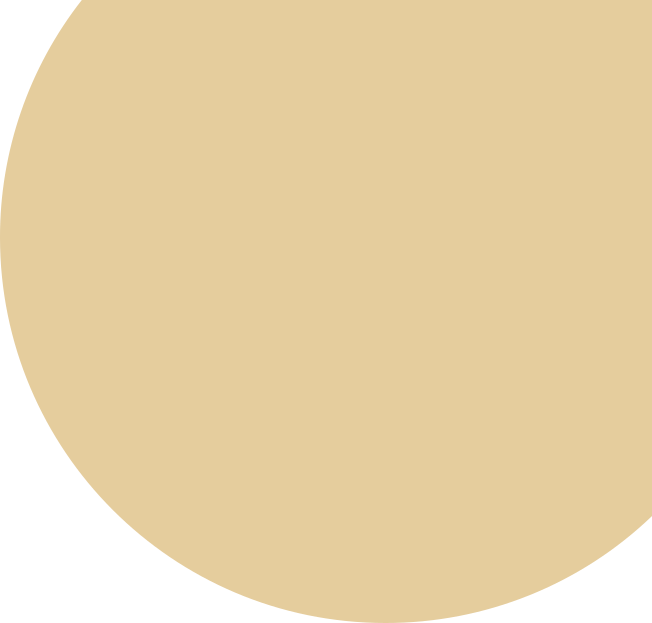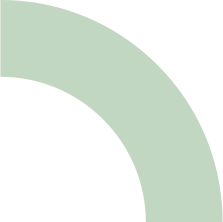 Why do these rankings matter?
Published by SoftwareReviews, a division of Info-Tech Research Group, the 2020 Robotic Process Automation Data Quadrant Report positions JIFFY.ai as a leader, ranking #2 based on RPA software user reviews. This extensive report benchmarks over 40 parameters, including product features, vendor capabilities, and client relationships.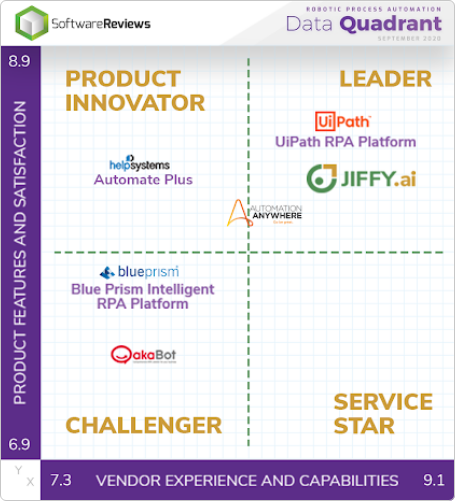 Our Clients Made this Possible
Many of our clients and partners invested significant time and effort in providing their feedback. This helped us achieve a Positive Net Emotional Footprint of 97% and rank #1 in the Emotional Footprint scoring.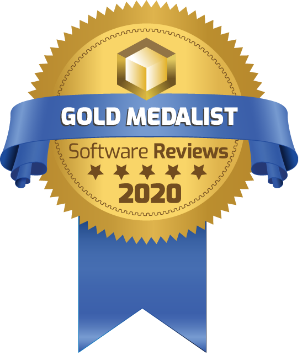 Gold Medalist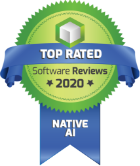 Native AI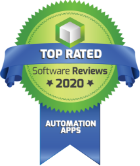 Automation APPS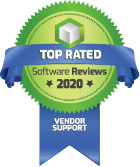 Vendor Support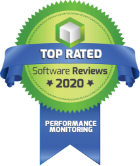 Performance Monitoring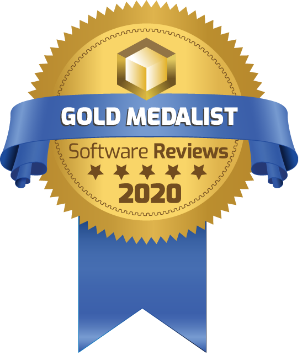 Gold Medalist
Designed to Drive
Integrated Automation Experiences
Automation can help only when it is scalable and sustainable. And JIFFY.ai checks all the boxes for enabling this.

Go beyond task automation. Automate end-to-end business processes with ease.

Build new applications just by using natural conversation and deploy them in real-time.

Leverage Native AI capabilities to perform decision-making as part of process automation.
See why JIFFY.ai is a top-ranked Intelligent Automation Software Partner.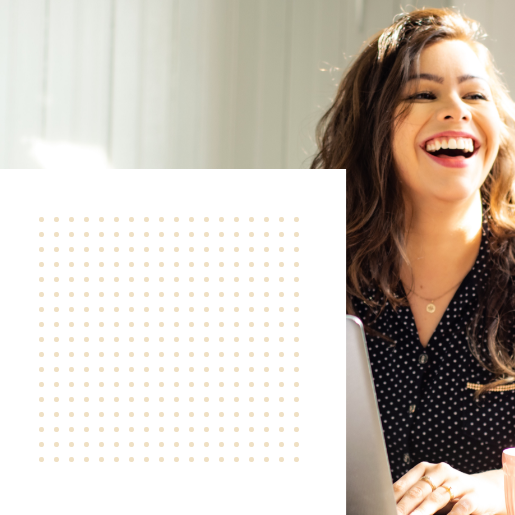 The Best and the Rest – See the RPA Landscape
Understand the RPA software vendor landscape and make informed decisions along your automation journey. Click the button below to download the 2020 Robotic Process Automation Data Quadrant Report now.