Scaling up RPA for your business success: 3 major hurdles and how to overcome them
Reduce TCO and maintenance overheads with an integrated intelligent automation platform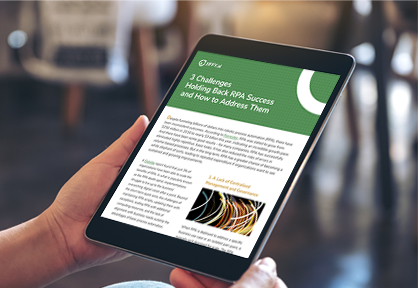 How well has your organization been able to sustain the initial success of Robotic Process Automation (RPA) implementation?

Does your existing RPA solution support new business processes?

Does it require constant technical intervention?
Fill in the form to download our latest whitepaper to learn how you can use an integrated intelligent automation platform to reduce Total Cost of Ownership (TCO) and maximize your RPA investment for the long term.
Learn more about our HyperApps approach >