Say goodbye to manual processes and traditional coding. Our no-code platform empowers you to build and deploy automated workflows using a simple and intuitive visual interface. Drag and drop pre-built components, connect them together, and configure their behavior to create powerful automation solutions. The AI 'brain' enables the various widgets of the platform to extract data, understand data, make decisions, run ETL, and do much more.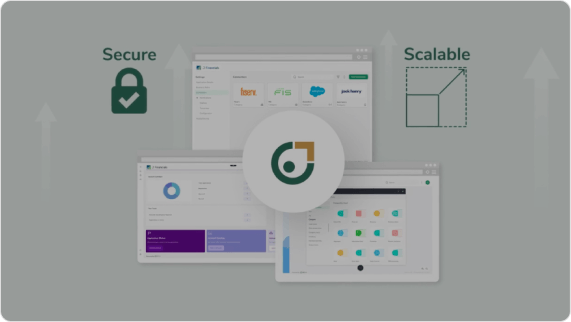 JIFFY.ai's easy-to-use AI components integrate seamlessly into your business-critical workflows, so you can leverage advanced natural language processing, machine learning and data analysis capabilities to improve efficiency and agility. Extract insights from a wide range of pre-integrated third–party systems, automate decision-making, and enhance customer experiences, without writing a single line of code.
While mission-critical widgets for onboarding, documentation, and digitizing forms are available off-the-shelf, JIFFY.ai makes it easy for your business or product owners to assemble customized, rich-UI widgets that meet your business needs with just a few mouse clicks and deliver powerful personalized customer experiences faster.
JIFFY.ai converts paper-based forms into interactive digital forms, and also automatically recognizes and extracts information such as date, name, address, item details, and more from .pdf documents such as invoices. It can also write data directly into those documents, and manage the lifecycle of those documents, end-to-end.
Connect to various data sources, including databases, APIs, and cloud services, without coding. JIFFY.ai's universal data model enables enterprises to tie together experiences across products and business lines. The platform provides a range of connectors and transformation tools to centralize, manipulate and enrich your data, unlock valuable insights for data-driven decision-making, and offer highly personalized omni-channel engagement experiences to customers.
Need to manage complex workflows? No problem. With JIFFY.ai's robust workflow designer, you can define the sequence of tasks, assign responsibilities, and set up conditional logic to handle a wide range of business scenarios. Visualize your workflows, track progress, and ensure efficient collaboration across teams.
Our platform integrates seamlessly with most popular enterprise systems such as CRM, ERP, HR, and more. Leverage our extensive library of connectors and APIs to bridge the gaps between different applications and enable smooth data flow across your entire ecosystem.