Automation Platform for Finance & Accounting
Strengthen your operation by automating finance and accounting processes with intelligent automation solutions from JIFFY.ai. Our AUTOMATE platform will provide you with revolutionary, app-based software that will streamline the day-to-day operations of your business with AI and built-in machine learning.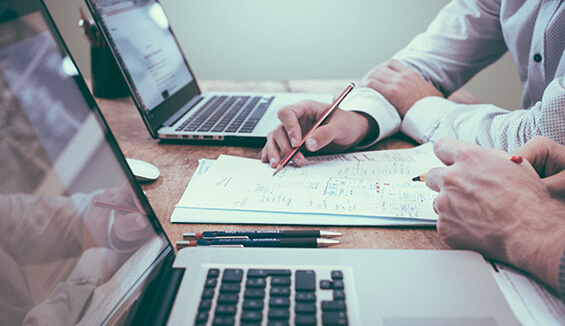 Automate Document-Intensive F&A Processes
Conventional robotic process automation (RPA) solutions cannot capture meaningful data from poorly scanned, unstructured documents. Scans of handwritten entries require deep learning-based OCR. Your solution for automation in finance and accounting must extract critical information from multiple formats such as PDF and image files, as well as spreadsheets and word processing packages – all in multiple languages. Our intelligent automation platform lets you build complete process automations with intelligent document processing, artificial intelligence and natural language processing capabilities that minimize downstream impacts at the very beginning of your workflows.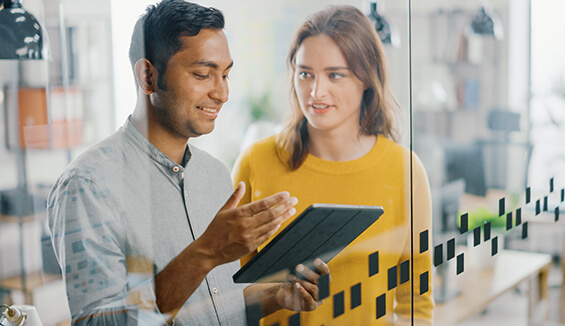 Automate Repetitive F&A Workflows
Manual workflows such as invoice processing, reconciliations and vendor onboarding are plagued by manual errors that creep into boring, repetitive tasks. The result: excessive processing time as well as inconsistent reviews and approvals. As part of the AUTOMATE platform, our accounting automation includes advanced technology that assures true end-to-end automations. Slash processing time, improve accuracy to near-perfect levels, assure compliance with regulations and SLAs, and redeploy your workforce to high-value tasks.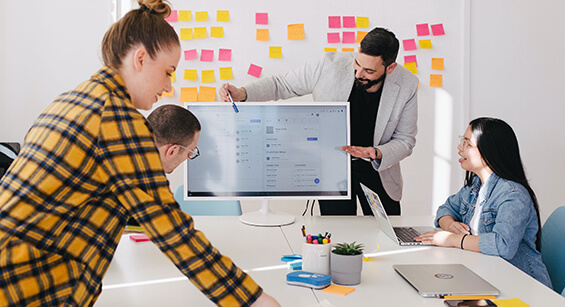 Actionable Insights from F&A Process Automation
Configurable dashboards that capture real-time data are key to your digital transformation strategy. The AUTOMATE platform gathers data from many sources such as spreadsheets, ERP systems, ledgers, banks and more. Built in machine learning and AI help managers discover actionable insights on critical tasks that include regulatory reporting, journal processing and financial ratios analysis that conventional RPA finance platforms cannot deliver.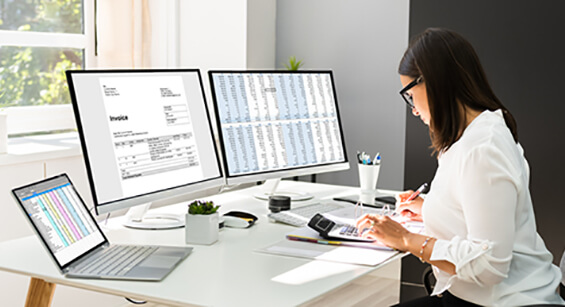 Automate Compliance and Internal Audit Reporting
The AUTOMATE platform uses advanced technology that quickly and accurately processes multiple file formats from varied sources. The digital processes that you build in AUTOMATE apply rules across the data set. AUTOMATE's machine learning and AI go beyond traditional RPA accounting software with results that identify accounting errors and potential fraudulent practices. Your organization saves money, uncovers subtle risks to your stakeholders, and slashes manual effort by as much as 90 percent.
Improve Complex Processes with AUTOMATE
From revolutionary AP automation to identifying fraudulent practices, our AUTOMATE platform outperforms other RPA finance software on the market.
Invoice Processing
Index, extract, validate and process invoices. Integrate with ERP and accounting systems. Cut operation time by 85 percent or more.
General Ledger Clearing
Automation in accounting can reduce 80 percent of effort or more when you automatically clear large volumes of open items across accounts receivable and accounts payable.
Goods Receipt to Invoice Matching
Cognitive bots match goods receipts to invoices. Improve on-time payments by 85 percent.
Reconciliations
Automate 90 percent of your reconciliation process, eliminate 80 percent of errors, and cut turnaround time by 60 percent.
Compliance Reporting
Quickly and accurately identify accounting errors and fraudulent practices. Uncover risks to your stakeholders. Reduce manual effort by as much as 90 percent.
Sales Reconciliation
Reconcile 100 percent of sales and CRM applications with your financial applications with finance automation.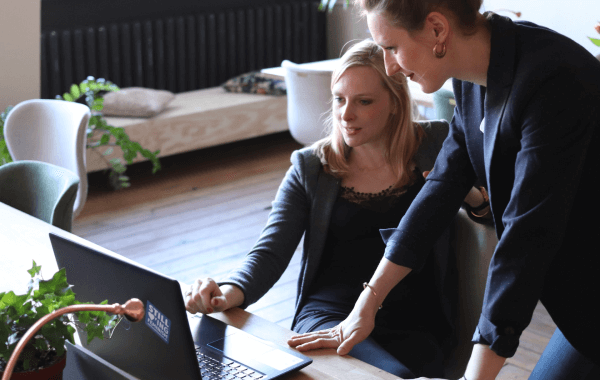 Achieve Process Efficiency in Finance and Accounting Functions
Companies that have implemented RPA in accounts payable and finance get their return on investment in six months or less, thanks to JIFFY.ai AUTOMATE and Invoice Processing HyperApp. Our automation reduced errors by 80% and shrunk turnaround time by 60%.
READ MORE
Customers Speak
JIFFY.ai has the ability to process complex PDFs, work with legacy systems, comply with our software security needs, and are a good partner.

Tamra Butler, RPA Manager
Southwest Airlines
JIFFY.ai really helped us take away heavy year-end workload and let us focus on year closing activity.

Mah Johnson
International Organisation (Public Health), Malaysia
(The JIFFY.ai team) went above and beyond to turn (our) automation around in such a short time. On behalf of [our company], we are very grateful for your heroic efforts. You are helping us to make our JIFFY.ai AUTOMATE program a success and help us deliver value to our customers. This is especially critical for us at this uncertain (COVID) time.

RPA Manager
Leading US Airline
Thank you for all your heroic efforts over the last few months. We have together made a ton of progress! We thank you for your dedication, hard work, long hours, and partnership in this RPA journey!

Managing Director, Business Transformation
Leading US Airline